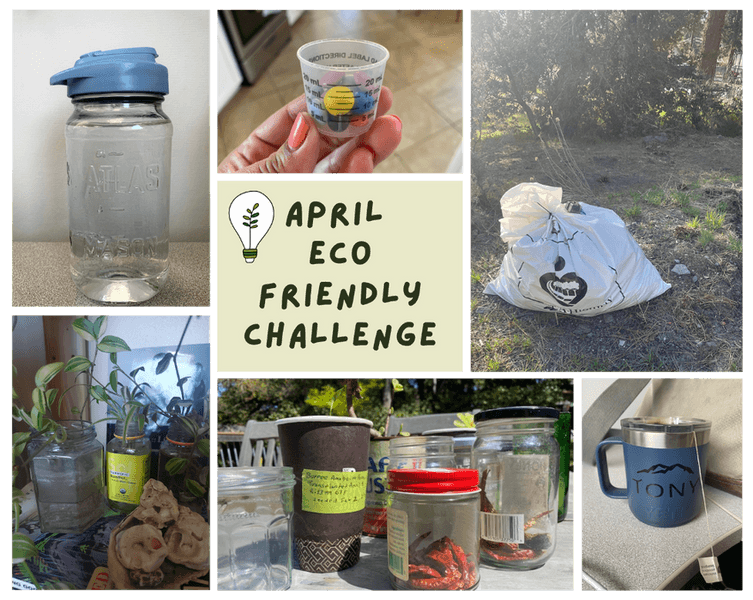 We are delighted to share how our team collaborated last April to make positive changes for our planet. Our eco-friendly challenge inspired our employees to be more environmentally conscious by reducing their use of plastic water bottles, avoiding plastic, picking up litter, and finding creative ways to reduce, reuse, and recycle.

We are thrilled to announce that our eco-friendly challenge was a resounding success. We cannot wait to continue making a difference this May as part of our ongoing commitment to making positive changes in the world.

We hope our small contribution to helping the planet encourages you to do the same!