---
During the quickly evolving COVID-19 situation, we are monitoring training plans day-by-day. We will be deciding on how to proceed with currently planned training events based on the official guidance of public organizations, size and scale of events, location, and the decisions of our hosting agencies. The health and well-being of our staff, trainers and participants is of utmost importance.
Participants should make their own decisions regarding traveling to and attending group events, in conjunction with their health care provider and employer. We understand that, given the situation, registered participants may decide to not attend events.
As soon as a decision is made to cancel or postpone an event that you are registered for, you will be notified by our staff.
---
Resilience, Healing, and Relational Repair: Transforming the Impact of Interpersonal and Sociocultural Trauma on Young Children and Families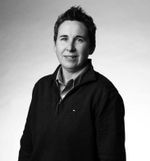 Presented by Dr. Vilma Reyes, Assistant Clinical Professor at the University of California, San Francisco
Join us on Tuesday, March 16, from 3:30 pm - 5:00 pm, and hear from Dr. Vilma Reyes as we explore ways to apply trauma informed, relationship-based interventions, and tap into resilience to promote healing and relational repair in families.
Strengthening resilience affects every domain in children's development, family relationships, and health outcomes. Dr. Reyes will present real tools to help families recover from trauma, forced family separation, institutional racism, and toxic fear in support of the well being of young children and their families.