---
During the quickly evolving COVID-19 situation, we are monitoring training plans day-by-day. We will be deciding on how to proceed with currently planned training events based on the official guidance of public organizations, size and scale of events, location, and the decisions of our hosting agencies. The health and well-being of our staff, trainers and participants is of utmost importance.
Participants should make their own decisions regarding traveling to and attending group events, in conjunction with their health care provider and employer. We understand that, given the situation, registered participants may decide to not attend events.
As soon as a decision is made to cancel or postpone an event that you are registered for, you will be notified by our staff.
---
Child Abduction Intervention and Resource Training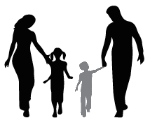 This basic training introduces participants to a multidisciplinary approach to assist professionals working within all facets of child abduction. This is an opportunity for county partners to increase their understanding of the roles of each agency and network with partner agencies towards a more coordinated response for missing and abducted children.
Child Abduction Simulated Exercise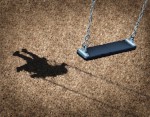 Participants will experience practical application and increase their hands on ability to provide effective intervention and investigation in child abduction cases. Participants will gain knowledge and experience that can be shared with their local agencies. The simulation will cover first responder protocol, AMBER alert, child welfare investigation, working with schools, the District Attorney's role, international abduction, and working with non-profit organizations.