---
During the quickly evolving COVID-19 situation, we are monitoring training plans day-by-day. We will be deciding on how to proceed with currently planned training events based on the official guidance of public organizations, size and scale of events, location, and the decisions of our hosting agencies. The health and well-being of our staff, trainers and participants is of utmost importance.
Participants should make their own decisions regarding traveling to and attending group events, in conjunction with their health care provider and employer. We understand that, given the situation, registered participants may decide to not attend events.
As soon as a decision is made to cancel or postpone an event that you are registered for, you will be notified by our staff.
---
Rediscovering the Beauty Within | Redescubriendo la Belleza Interior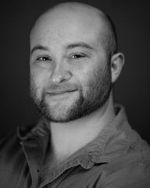 Presented by Sasha Joseph Neulinger | Presentado por Sasha Joseph Neulinger
"Rediscovering the Beauty Within" is an autobiographical story about Sasha Joseph Neulinger's journey surviving multigenerational child sexual abuse. In this presentation, Sasha utilizes photos, childhood drawings, home video and archival news footage as immersive aids to invite the audience on his journey from child victim to adult survivor. Covering the abuse, family dynamics, childhood therapy, the prosecution process, and how he got to where he currently is today, "Rediscovering the Beauty Within" is as educational as it is inspirational.
Redescubriendo la belleza interior es una historia autobiográfica sobre el viaje de Sasha Joseph Neulinger para sobrevivir el abuso sexual infantil multigeneracional. En su presentación, Sasha utiliza fotos, dibujos de la infancia, videos caseros y material de archivo de noticias para invitar a la audiencia en su viaje de víctima infantil a sobreviviente adulto. Al cubrir el abuso, la dinámica familiar, la terapia infantil, el proceso de enjuiciamiento y cómo llegó a donde se encuentra actualmente, Redescubrir la belleza interior es tan educativo como inspirador.