The Importance of Language in Expanding Services to All Victims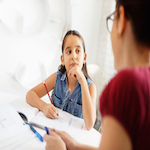 Language is a crucial component of any agency's effort seeking to improve the life, safety, and well-being of all victims/survivors of domestic and sexual violence. This training session aims to create awareness and provide information about the realities faced by victims and their communities who are considered Limited English proficient (LEP) or are Deaf or Hard of Hearing (D/HoH), their legal right to access the justice system and life-saving services, and their participation in their individual and collective healing. We will explore the language access landscape in California, highlight language access legal obligations for all recipients of federal funding, and offer variety of tools and resources to facilitate meaningful access and effective communication with victims from diverse linguistic communities, including setting up language access protocols and policies, working with interpreters and translators, offering trauma-informed language supportive services, and creating multilingual spaces. 
Presented by Ana Paula Noguez Mercado and Cannon Han
Developing Tools to Best Serve Children from Difficult Beginnings, People with Disabilities, and LGBTQ Youth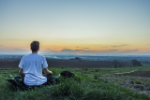 Presented by Ian Stanley Posadas, Ce Eshelman, and Stacy Everson.
A wide range of research and data document the critical health and safety needs faced by lesbian, gay, bisexual, transgender, queer, and questioning (LGBTQ) youth. This training will assist youth-serving staff wishing to implement research-based and community-defined practices effective in serving LGBTQ youth, their caregivers, and families. Additionally, this training will provide information about what makes an experience a "trauma" and how such experiences create styles of relationship interactions (attachment styles), core beliefs about the self and others (internal working models), and impairment in typical child development (neuro-cascading dysregulation and relational adversity). Participants will learn best practices for healing children from this overarching disturbance to childhood development. Lastly, this training will provide tools to help participants demonstrate and reinforce appropriate psycho-social behavior for people with disabilities and put it into context within their environment. This education is crucial to helping the individuals understand these concepts, and keep them out of the hands of human traffickers.
Ask the Expert with Andrea Diaz: Commercially Sexually Exploited Youth and Children: Foster Youth & Male Victims

Presented by Andrea Diaz, Training and Prevention Manager at MISSSEY, Inc.
What happens when our systems of support become systems of oppression? In this Ask-the-Expert, Andrea Diaz, Training Institute Manager at MISSSEY, Inc., will explore the risk factors that system involved youth face and how we can create better support to prevent and/or intervene.
Participants will be able to ask specific questions before and during the interactive session.