---
During the quickly evolving COVID-19 situation, we are monitoring training plans day-by-day. We will be deciding on how to proceed with currently planned training events based on the official guidance of public organizations, size and scale of events, location, and the decisions of our hosting agencies. The health and well-being of our staff, trainers and participants is of utmost importance.
Participants should make their own decisions regarding traveling to and attending group events, in conjunction with their health care provider and employer. We understand that, given the situation, registered participants may decide to not attend events.
As soon as a decision is made to cancel or postpone an event that you are registered for, you will be notified by our staff.
---
The World Is Burning, You Need More Than A Pedicure: Managing Trauma Exposure Response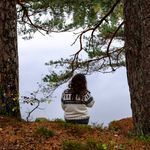 Presented by Dr. Lauren Maltby and Dr. Brandi Liles
In this three-hour interactive workshop, participants will discuss "self-care solutions" that are often offered to relieve the effects of vicarious trauma, and how those solutions are ultimately insufficient and ineffective. Participants will be introduced to new skills focused on increasing healthy emotional engagement in trauma-work and processing their trauma-related feelings more deeply.
Clarifying Your Message So Stakeholders Engage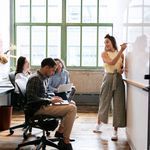 Presented by award-winning public relations and brand messaging expert, WordPop Public Relations founder April Enriquez.
People crave connection on a human level. Don't let another day go by without clearly and confidently engaging stakeholders through relatable messaging and storytelling.
Strengthening Families Using a Racial Lens
Presented by Dr. Jessica Pryce
Building relationships with families who come into our system takes a level of self and cultural awareness, understanding and trust. Data shows that families of color are disproportionately represented in the foster care system, and experience poorer outcomes. This virtual training will provide some historical context associated with child welfare and the standards that our society upholds regarding parenting. It will include a discussion of types of racism and how they are at play in our global child welfare infrastructure. The training will focus on how child welfare professionals can collaborate with families to enhance their capacity to protect their own children, with a focus on family engagement as a key strategy.Participants will be invited to envision a new system and to articulate their own role in addressing racial equity.
Find out more>>