---
As we move to a new phase of the COVID-19 pandemic, CIR is slowly beginning to return to in-person events.  As always, the health and well-being of our staff, trainers and participants is of utmost importance.  CIR is following state and local guidelines regarding masks and social distancing. 
Participants should make their own decisions regarding traveling to and attending group events, in conjunction with their health care provider and employer. We understand that, given the situation, registered participants may decide to not attend events.
CIR will still be providing many training opportunities online and our library of recorded trainings is always adding new topics.  Please check back often for live events and new recorded trainings.
---
Child Abduction Simulation Exercise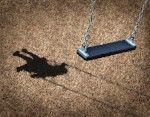 Participants will experience practical application and increase their hands on ability to provide effective intervention and investigation in child abduction cases. Participants will gain knowledge and experience that can be shared with their local agencies. The simulation will cover first responder protocol, AMBER alert, child welfare investigation, working with schools, the District Attorney's role, international abduction, and working with non-profit organizations.
Can't Find a Training That You Are Looking For?
Connect with our team so we can figure out how to best meet your training needs!