A Child's Mind on Technology: Helping Children Establish Healthy Relationships with Technology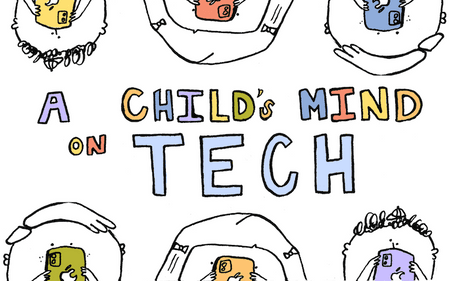 This is a FREE training event. 
CATTA Statewide Virtual Conference
Date: Tuesday, July 18, 2023
Time: 10:30AM - 2:30PM
Where: Online via Zoom
REGISTER HERE: https://cirinc.wufoo.com/forms/a-childs-mind-on-tech
With the proliferation of technology at our fingertips, and an overabundance of stimulation just a click away, we ask… what effect does technology have on a child's mind? This year's Statewide CATTA virtual conference, "A Child's Mind on Technology," will provide research-based methods to help children establish healthier relationships with technology. Speakers will explore the links between technology, addiction, and resilience, and share tips and tools to help parents and children manage its use.
With talks from Dr. Anna Lembke, MD, (Professor of Psychiatry and Behavioral Sciences at Stanford University and the author of "Dopamine Nation") and Dr. Jenny Radesky, MD, (Professor of Pediatrics at the University of Michigan), this conference will provide beneficial information for individuals working directly with children -- and anyone hoping to establish a more-balanced relationship with technology in their lives.
To register click here. Or use the following link: https://cirinc.wufoo.com/forms/a-childs-mind-on-tech
Please contact Nelle Stanwood at donielle.stanwood@cirinc.org or (707) 710-9340 for any questions or concerns or if you require any accommodations to participate in this training. Requests must be received by 7/1/23.
CECs:
All attendees will receive a certificate of attendance. Participants may also apply for Continuing Education Credits after the event. Course meets qualifications for 2 hour(s) of Continuing Education Credits for LMFTs, LCSWs, LPCCs, and/or LEPs as required by the California Board of Behavioral Sciences (Provider #128590). The Center for Innovation and Resources, Inc. (CIR) is approved by the California Association of Marriage and Family Therapists to sponsor continuing education for LMFTs, LCSWs, LPCCs, and/or LEPs. CIR maintains responsibility for this program/course and its content. CE Credits will be available after the event for a fee of $20. Certificates for CE Credits will be mailed to participants within two weeks following the event. If you would like to cancel your CE application or would like a refund, please contact goretti.alvarez@cirinc.org.
Agenda:
10:30a - 11:00a | Introduction and Welcome 
11:00a-12:00p | Dr. Jenny Radesky, MD
12:000-1:00p | Lunch Break
1:00-2:00p | Dr. Anna Lembke, MD
2:00p-2:30 | Closing Remarks
Learning Objectives:
Coming Soon
Funding:
Produced by the CATTA Center, a project of the Center for Innovation and Resources, Inc. with funding awarded by Victims of Crime Act (VOCA) Victim Assistance Formula Grant Program (Formula Grant Program) and Child Sexual Abuse Prevention state funds (Grant Subaward numbers NC22 16 8567 and SC22 16 8567) through the California Governor's Office of Emergency Services (CalOES).