Sexual Health Conversations as an Essential Ally for Improving Trauma Treatment: A Series
Presented by Al Killen-Harvey and Douglas Braun-Harvey
Children, youth, and adults rarely encounter mental health professionals who proactively assess and integrate client sexual health within all stages of trauma treatment. Prioritization of sexual safety, while essential to current best practices for trauma treatment, too often fails to address client sexual health. Unfortunately, few trauma treatment professionals possess the comfort, willingness, and ability necessary for a sexual health assessment and clinical case formulation. This workshop will prepare attendees for initiating and responding to sexual health conversations with children, youth, parents, and colleagues.
This program meets the requirements of the American Association of Sexuality Educators, Counselors and Therapists (AASECT) and is approved for 1.5 CE credits. These CE credits may be applied toward AASECT certification and renewal of certification and will be handled by The Harvey Institute.
Leadership for the Greater Good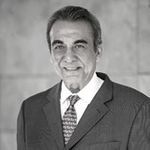 Presented by Azim Khamisa
In this talk, Azim Khamisa calls for a new kind of leader — a satyagrahi leader — to fol¬low in the footsteps of some of the world's most inspiring role models. Building on Mahatma Gandhi's practice of satyagraha, a method of using passive resistance to spark political and social change, satyagrahi leaders balance their ambition with their spirit and use their skills to benefit the larger community. To address society's most daunting challenges, today's leaders need competency in three areas: 1) to be brilliant in their professions 2) to work to create effective, viable, and affordable solutions to societal ills 3) have strong moral, ethical, and spiritual values.
This triad of competencies is critical to tackling the current degradation and divisiveness of society. It is Khamisa's hope that the emerging and existing leaders will be inspired to emulate these competencies and help move us to a world that is inclusive, compassionate, and one that works for everyone.