Letting Your Light Shine: How to Become Beacons of Hope in Times of Inequity and Trauma | Dejando brillar tu luz: cómo convertirse en lámpara de esperanza en tiempos de desigualdad y trauma
Presented by Taquelia Washington, LCSW | Presentado por Taquelia Washington, LCSW
Most people that enter into the helping profession are called to do this work from a deep place of wanting to improve the lives of others. This type of work is often times undervalued in society and can come at a cost to oneself. This is particularly true during times of great inequality and trauma. Now more than ever, it is crucial that society's helpers find ways to take care of themselves so that their inner light can shine even brighter for those in need. This webinar will take participants on a journey of reconnecting with their own needs so that they can strategize self-care practices that will lead away from burnout and toward a more sustained way of being a helping professional. Participants will leave the webinar feeling empowered and inspired.
La mayoría de las personas que ingresan a la profesión de ayuda están llamadas a realizar este trabajo desde un profundo deseo de mejorar la vida de los demás. Este tipo de trabajo a menudo se subestima en la sociedad y puede tener un costo para uno mismo. Esto es particularmente cierto en tiempos de gran desigualdad y trauma. Ahora más que nunca, es fundamental que los ayudantes de la sociedad encuentren formas de cuidarse a sí mismos para que su luz interior pueda brillar aún más para los necesitados. Este seminario web llevará a los participantes a un viaje de reconexión con sus propias necesidades para que puedan diseñar estrategias de prácticas de autocuidado que los alejen del agotamiento y los conduzcan a una forma más sostenida de ser un profesional de ayuda. Los participantes saldrán del seminario web sintiéndose motivados e inspirados.
Preparing for Court as an Expert Witness: The Science and the Art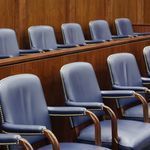 Presented by Tom Lyon, JD, PhD and Blake Carmichael, PhD
Co-Sponsored by CAPSAC
Forensic interviewers, mental health professionals and other multi-disciplinary team members provide a number of valuable services, and the focus is often on determining the facts of the case or improving a client's well-being. Sometimes professionals will be asked to serve as expert witnesses in court, and playa quite different role. Focusing on child sexual abuse accommodation testimony as a model, this training will give attendees an understanding of the legal issues, the relevant research, and the practical challenges of testifying as an expert. Although this training is not intended to ensure that a team member will be qualified as an expert witness, it will help them navigate the legal process as a witness and prepare them for situations when expert witness testimony is requested.