Self-Paced Online Courses
Take free online courses in our eLearning setting in the convenience of your office or home. We will be adding new topics regularly, so be sure to check back often. 
Live and Archived Webinar Events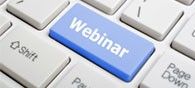 Several of the projects currently funded under CIR are using webinars as a tool for professional learning. Following the completion of the webinars they are typically archived on the project websites for those not able to view the live event.
The following is a list of currently archived webinar topics on the CATTA and CMACO project websites.
CATTA Project Archives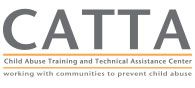 All of the CATTA webinars and ask-the-expert sessions are free to view and can be found on the CATTA website under the Training menu.
After CFIT: Resources for Forensic Interviewers
Children with Disabilities: First RespondersChild Sexual Abuse in Latino Families: Addressing Shame
Child Sexual Abuse 101 Parts 1-2
Commercial Sexual Exploitation: Meeting Survivors Where They Are
Counterintuitive Victim Behavior: Is it them or is it Us?
Innovative Use of the Multidisciplinary Team in the Investigation, Assessment and Intervention of Juvenile Sex Offenders
Justice and Healing: Trauma Informed MDT Investigations and Responses
Managing the Complexities of a Child Sex Abuse Case, Parts 1-4
Recognizing, Assessing, and Treating Trauma in Children
Sexting and Our Youth
Supporting Victims of Online Predation
Taking the High Road: Ethical Challenges and the Multidisciplinary Team Webinar
Working with Complex Trauma
Underserved Populations Training Project Archives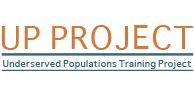 The UP Project has several recorded webinars, ask-the-expert sessions, and recorded live events available to view for free. These can be found on the Underserved Populations Training Project page, under the Training menu. 
Understanding and Working with Foster Youth Victims
Transitional Age Youth and the Foster Care System
Risk Factors for LGBTQ Youth
Creating a Safe and Affirming Environment for LGBTQ Youth
Best Practices for Working with LGBTQ Victims
Identifications of Persons with Developmental Disabilities Who Have Been Victims of Abuse
What About Our Boys and Men? Shining a Spotlight on the Sexual Abuse of Males
Working with Male Victims
The Complexity of Serving Male Victims: Knowing the Factors That Perpetuate Abuse and Create Isolation