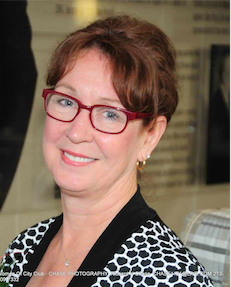 WEBINAR- Munchausen by Proxy: Guidelines for Identification and Intervention
Date: March 26, 2019
Time: 10:00 - 11:30 am
THIS WEBINAR IS FULL; IT WILL BE RECORDED AND POSTED ON OUR WEBSITE.
Course Description:
This interactive webinar will examine Munchausen by Proxy, known by many names including Medical Child Abuse. This disorder has come under scrutiny in recent years, but it is important that service providers recognize the warning signs. Beatrice Yorker is a nationally known expert on MBP/MCA, and she will review the national practice and management guidelines. She will answer all your questions and provide guidance for handling confusing or difficult cases.  
Presenter:
Beatrice Yorker, JD, RN, MS, FAAN is a Professor of Nursing, Criminal Justice, and Criminalistics at California State University, Los Angeles. She is a child psychiatric nurse and an attorney who has published on Munchausen by Proxy child abuse.
If you have any questions or comments please contact Kelly Flugum at (707) 992-0834 or email kelly.flugum@cirinc.org.
Produced by the Center for Innovation and Resources, Inc. (CIR) with funding from the California Governor's Office of Emergency Services (CalOES), Victim Services Branch with funding made possible through the United States Department of Justice, Victims of Crime Act, 2015-VA-GX-0058.