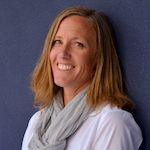 Ask the Expert with Dr. Jodi Quas: What the Research Tells Us about Question Design
Date: May 7, 2019
Time: 10:00 - 11:30 am
Course Description:
In this online training, Dr. Quas presents her latest research on the extent to which findings concerning forensic interviewing of children are applicable to adolescent (including suspected trafficking) victim populations, and answers your other questions related to suggestibility and memory. Dr. Quas will present a summary of her research and then answer your specific questions on the way investigators and interviewers can design questions to get the most accurate responses.
This training is geared toward forensic interviewers and multidisciplinary team members that are involved in investigations of child abuse.
Presenter:
Dr. Jodi Quas is a Professor of Psychology, Social Behavior and Nursing Science at UC Irvine. She obtained her M.A. and Ph.D. in Psychology from UC Davis. She has been conducting research for over 15 years and is recognized as a leading researcher and significant contributor to the field of child development. Her research interests include memory development in early childhood, effects of stress and trauma on children's development, and children's involvement in the legal system. Specific interests include strategies to improve children's narrative productivity and accuracy; the effects of stress on children's memory; emotional regulation and physiological reactivity as predictors of children's coping with and memory for stressful events; jurors' perceptions of child witnesses; and consequences of legal involvement on child witnesses and victims.
If you have any questions or comments please contact Willow Cleverly at (805) 876-0291 or email willow.cleverly@cirinc.org.
Produced by the Center for Innovation and Resources, Inc. (CIR) with funding from the California Governor's Office of Emergency Services (CalOES), Victim Services Branch with funding made possible through the United States Department of Justice, Victims of Crime Act, 2015-VA-GX-0058.