Training Opportunities
Child Abduction Simulation Exercise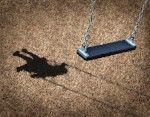 Participants will experience practical application and increase their hands on ability to provide effective intervention and investigation in child abduction cases. Participants will gain knowledge and experience that can be shared with their local agencies. The simulation will cover first responder protocol, AMBER alert, child welfare investigation, working with schools, the District Attorney's role, international abduction, and working with non-profit organizations.

Produced by the Child Abduction Training Project of the Center for Innovation and Resources, Inc. (CIR) in partnership with the California Child Abduction Task Force with funding from the California Governor's Office of Emergency Services (CalOES), made possible through the United States Department of Justice, Victims of Crime Act.
Can't Find a Training That You Are Looking For?
Connect with our team so we can figure out how to best meet your training needs!