Training Opportunities
Child Abduction Intervention and Resource Training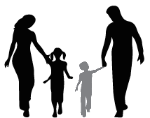 This basic training introduces participants to a multidisciplinary approach to assist professionals working within all facets of child abduction. This is an opportunity for county partners to increase their understanding of the roles of each agency and network with partner agencies towards a more coordinated response for missing and abducted children.

Produced by the Child Abduction Training Project of the Center for Innovation and Resources, Inc. (CIR) in partnership with the California Child Abduction Task Force with funding from the California Governor's Office of Emergency Services (CalOES), made possible through the United States Department of Justice, Victims of Crime Act.
Can't Find a Training That You Are Looking For?
Connect with our team so we can figure out how to best meet your training needs!