Training Opportunities
Healing Trauma With Storytelling And Art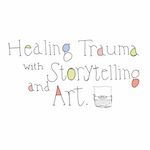 Using Art in your Professional Practice and Personal Life.
Join us for "Healing Trauma with Storytelling and Art," a one day virtual conference on how creativity helps us to process and heal from trauma. With a full-day of talks and workshops from experts in the fields of mental health and the arts, this is a perfect opportunity to be inspired by the power of creativity.

Produced by the Child Abduction Training Project of the Center for Innovation and Resources, Inc. (CIR) in partnership with the California Child Abduction Task Force with funding from the California Governor's Office of Emergency Services (CalOES), made possible through the United States Department of Justice, Victims of Crime Act.
Can't Find a Training That You Are Looking For?
Connect with our team so we can figure out how to best meet your training needs!