Helping Everyone Every Time: Risking Connection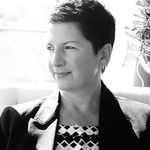 Presented by Elizabeth G. Vermilyea, Ph.D.
With the prevalence of traumatic events and the constant exposure to traumatic stories across the world, addressing the impact of trauma can feel daunting, but it can be done. Join Elizabeth Vermilyea, Ph.D., a revolutionary leader of trauma-informed program development as she explains how we can help everyone every time by implementing a trauma-informed approach to all aspects of care. Dr. Vermilyea will discuss how to help people recover from traumatic experiences through RICH relationships: Respect, Information, Connection, & Hope.
Become trauma-informed. Become part of the healing.