Developing Tools to Best Serve Children from Difficult Beginnings, People with Disabilities, and LGBTQ Youth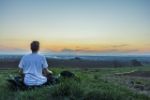 This training has been POSTPONED due to the Shelter In Place order. Date TBD.
Presented by Ian Stanley Posadas, Ce Eshelman, and Stacy Everson.
A wide range of research and data document the critical health and safety needs faced by lesbian, gay, bisexual, transgender, queer, and questioning (LGBTQ) youth. This training will assist youth-serving staff wishing to implement research-based and community-defined practices effective in serving LGBTQ youth, their caregivers, and families. Additionally, this training will provide information about what makes an experience a "trauma" and how such experiences create styles of relationship interactions (attachment styles), core beliefs about the self and others (internal working models), and impairment in typical child development (neuro-cascading dysregulation and relational adversity). Participants will learn best practices for healing children from this overarching disturbance to childhood development. Lastly, this training will provide tools to help participants demonstrate and reinforce appropriate psycho-social behavior for people with disabilities and put it into context within their environment. This education is crucial to helping the individuals understand these concepts, and keep them out of the hands of human traffickers.