Ask the Expert with Rachel Ray: Immigration 101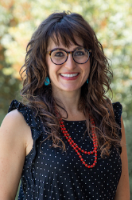 Presented by Rachel Ray, Managing Attorney at University of California Immigrant Legal Services Center
Immigration policies and administrative decisions affecting immigrants are happening at an almost breakneck speed. Because so many service providers have immigrant clients, individuals in many sectors can benefit from even a surface understanding of these policies and decisions.
This webinar will focus on an overview of the following changes:
• Overview of the REAL ID Act
• June 4 passage of the Dream & Promise Act by the U.S. House of Representatives
• June 18 announcement regarding "immigration raids"
• November 12 hearing on DACA before the Supreme Court
• Expanded Expedited Removal
• Public charge updates
Participants will be able to ask specific questions before and during this interactive session.