Sex Offenders: Understanding and Responding to Crimes Against Children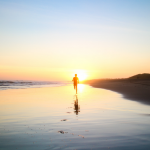 Presenter: Cory Jewell Jensen, M.S.
This workshop will contain three parts. The first part will be "Sex Offenders: What Judges, Lawyers, Investigators, and Child Advocates Should Know," which will focus on the various theories about the etiology of pedophilia and development of pro-offending attitudes, plus the more typical patterns of sexual offending committed by juvenile and adult sex offenders. The second part will be "Selection, Engagement, and Seduction of Children and Adults by Child Molesters," during which participants will examine some of the specific strategies offenders report using to target, seduce, and exploit children and adults. Part three will be "What Sex Offenders Can Teach Us About Interviewing," which will examine the relationship between confession rates and sex offender characteristics. Video clips will be used to illustrate some of the specific skills used by police to enable offenders to confess, along with recommendations for specific interview comments/questions from 26 veteran child abuse detectives from 10 law enforcement agencies in Oregon.