Immigration, Mental Health, and Relief for Survivors of Crime and Domestic Violence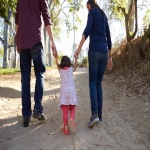 Presented by Rachel Ray, Managing Attorney and Mariela Shibley, Psy. D.
Professionals who come into contact with immigrants and undocumented individuals are well-positioned to help those individuals identify immigration options that may be available to them as survivors of crime and/or abuse. The goal of this workshop is to provide participants with a foundational knowledge of the immigration process and immigration relief for survivors, to provide participants with an overview of mental health issues commonly facing immigrants, and how best to provide culturally competent resources to those survivors while understanding the possibility of vicarious trauma and compassion fatigue. This information will be provided through lecture, visual aids, and experiential learning.