WEBINAR- Autism and Autism Movement Therapy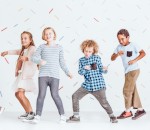 Presented by KayDee Caywood, Ph.D.
"Autism Movement Therapy" is a method that works with individuals across the spectrum to help them understand directions to music with movement. The structure and repetition help to wake up the brain and provide meaning. This method has also been developed into a subsequent group entitled "Autism Works Now!" where individuals who have been successful are now working on pre-employment skills and working with the support needed to be successful in getting and keep jobs. Each of these practices will be discussed and reviewed.